Hoox for mission
Hoox for mission is the Atos tactical 4G/LTE communication solution for intervention forces. Hoox for mission combines the power and usability of civilian smartphones with the confidentiality and resilience that security forces require.
Highly secure communication
Hoox for mission targets a very high level of security by introducing additional layers of encryption and prevention from phone hacking.
Resilience for critical situations
Hoox for mission ensures a high resilience of the communication capacities on 4G handsets.
Optimal usability
Hoox for mission, combines all advantages of civilian LTE with standard critical communications features.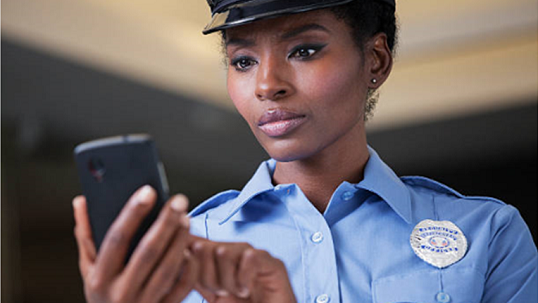 End-to-end security of the communication chain
Hoox for mission natively integrates cybersecurity in compliance with the critical communication requirements of missions in the field.
The entire communication chain is secure:
Protection of the device against intrusion (physical and remote hacking)
Protection from communication interceptions (voice, data, position)
Secure applications
Resilience for critical situations
Hoox for mission ensures high resilience of communication through:
The reinforcement of the availability of public networks through multi-operator capacities
The provision of private local LTE
The ability to use three communication channels: public network, private LTE and device-to-device communication. The solution can switch automatically and with no delay from a communication channel to another.
With Hoox for mission, Atos combines all advantages of civilian LTE with tactical communication requirements.
Personnel on the ground have access to standards smartphone features:
Secure sharing of rich data: photos, videos, and other data-intensive communication;
Customized mission specific applications developed for you;
Hoox for mission adds standard critical communications features to a smartphone:
Push-to-talk
Team position sharing (blue force tracking)
These features are available out of the box and can be integrated into your applications.
Deployable modular equipment adaptable to the mission
Hoox for Mission is a set of modules designed to meet the needs of security forces. It is based on innovative components that are fully secured against physical attacks and interception of communications.

Hoox Smartphone
This latest-generation smartphone is based on a highly secure Android OS developed by Atos.
Hoox Smartphone's customizable mission-oriented interface provides direct access to tactical communication features, such as push-to-talk.
In a single device, your security forces have both a smartphone and a field communication handset.

Hoox Hub
This small portable device is a multichannel communication module that automatically switches between public and private network with no voice break. It provides device-to-device communication.
Hoox LTE Bubble
This device creates a local LTE network with a range depending on the configuration – it is available in fixed, mobile and man-portable versions. Each Hoox LTE Bubble can ensure the security of local communications.
Hoox Security Platform (HSP)
HSP ensures highly secure voice and data exchange over the air, using encryption to prevent interception.
The platform provides secure communication across a specific area, or over a security force's entire communication network.
Interested in our secure tactical 4G for intervention forces?