Employee experience is now a strategic priority.​
Today's workplace is changing fast. New ways of working have emerged, enabled by digital technologies and driven by changing priorities.​
​
More flexible, mobile and hybrid working models create a better work-life balance, resulting in greater efficiency, higher performance, and better health and wellbeing.​
Evidence shows that companies prioritising work-life balance, a positive culture, and personal development foster more engaged and motivated workforces. This, in turn, leads to higher performance and profitability.
It will also help you to attract and retain top talent, reduce staff turnover and fluctuations, and strengthen your reputation as an employer of choice.
Unleash the power of digital solutions
Wherever your workplace and whatever your business is, we'll help you unleash the power of digital solutions and the potential of your people to drive your business success.​
Our comprehensive approach connects three components: People, Places and Platforms.
Outstanding experiences in today's connected world​
Channels, tools, devices, and support are personalised according to each individual's role, preferences, existing knowledge and digital dexterity.​
Experience Level Agreements measure and continuously improve the quality of experience as a key performance indicator.
Fast remote access, communication and collaboration​
Anytime and anywhere, people can connect to the tools, information and support they need to prioritise their work performance, wellbeing and job fulfilment.​
Innovative office services transform sites into modern collaborative spaces, from wayfinding to intelligent lockers.
Cutting-edge technologies for work and life​
Digital enablers put the power of collective intelligence at people's fingertips.​
Intelligent automation increases efficiencies while freeing-up people for higher-value work.​
Omni-channel Intelligent Care provides responsive and AI-enabled user support.
Employee experience matters
According to Gartner, 70% of business leaders agree that employee engagement is critical to achieving business results. That's why employee experience is at the heart of Atos Digital Workplace Services. Fully engaged employees lead to improved customer satisfaction and better business outcomes.
Liberating people potential
Today's workplace is changing fast. New ways of working have emerged, enabled by digital technologies and driven by changing priorities. You can read more about it in our latest brochure.
Download out latest brochure
Book an appointment with a Digital Workplace expert, including Accessibility and Digital Inclusion
Contact us
Microsoft 365 Copilot will transform work and augment human capabilities.
Find out more about Copilot
Client Story
As a trusted partner, Atos supports Scottish Water on its digital journey through the delivery of transformation programs including the development of wastewater intelligent networks and the deployment of the digital workplace environment.
Client Story
At its new home in Cardiff's city center, BBC Cymru Wales has transformed its workplace and equipped staff with modern digital tools for new ways of working and broadcasting.
Client Story
Hospitality giant improves communication and collaboration worldwide by migrating from on-premises Exchange servers to cloud-based Microsoft 365
Atos is Leader in Digital Workplace Services for many years now

2015-2023
Leader​
Outsourced Digital Workplace Services
2017 to 202

2
Leader​
Digital Workplace Archetypes
2020 to 202

2
Leader​
Digital Workplace and Global Services
2020 to 2022
Leader​
Advanced Digital Workplace Services
2017 to 2022
Leader​
Europe Workplace Services
Liberating People Potential with new ways of working
A different people approach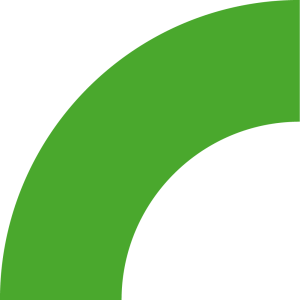 Traditional Ways of Working
Work/Life Balance
Work/Life Integration
Employees as Assets
Employees as Human beings
Extrinsic Motivation
Intrinsic Motivation
Office Culture
Remote/hybrid Culture
Bottom-line Driven
Purpose Driven
Service Management
Experience Management
Functional and Disciplinary Managers
Emotionally Intelligent Coaches
Press Release
Atos announces that it has been positioned as a Leader by Gartner in its March 2023 Magic Quadrant for Outsourced Digital Workplace Services, based on its Completeness of Vision and Ability to Execute.
Press Release
Journey 2026 – Unlocking virtual dimensions considers the potential of new virtual ways to relate, conduct business and even exist. It will challenge business leaders to pursue virtual opportunities and to understand and manage very real societal, ethical and economic risks that accompany the potential rewards.
Blog
SG Research, a leading global technology research and advisory firm, has positioned Atos as a leader in four UK market segments in its 2022 Provider LensTM Report, SAP Ecosystem.
Press release
Atos UK and Ireland has been named one of the UK's Best Workplaces in Tech™ for 2023 in recognition of its commitment to initiatives that provide a consistently great employee experience for all.
Blog
Today, we are focusing on digital resilience and how organizations must adapt to thrive in crises. One of the key levers to propel a business forward is the development of an empowerment culture.
Blog
Ask ChatGPT anything, and it will probably come up with an answer. Since its release, individuals have used OpenAI's chatbot for a wide variety of purposes, easily qualifying it as a top candidate for Time's person of the year.
Improving the employee experience in specific industries

Public Sector

Resources and Services (Energy, Utilities, Transport, Retail, and Hospitality)
Do you want to find out more about our Digital Workplace Services?
A member of our team will be in touch with you shortly